Re-Reading "From the Mixed Up Files of Mrs Basil E Frankweiler" Before a Trip to New York City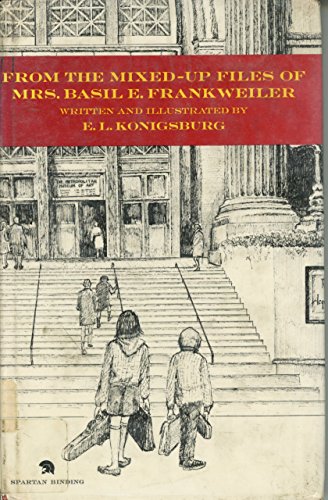 This post was originally published in 2009 on my old blog, Bridget Eileen Commonplace Book.
I did not read E. L. Konigsburg's 1967 Newbery Award winning book, "
From the Mixed Up Files of Mrs Basil E. Frankweiler
" when I was an elementary or middle school student. I was either in "third grade" as an assistant teacher, or in my senior year of college, reading 20 YA novels for my Young Adult Literature course.
Either way, it's been a long time. So long that when I first thought to re-read it, I thought Claudia and Jamie ran away and lived at the
American Museum of Natural History
. They in fact runaway to live at the
Metropolitan Museum of Art
, which is another site to see on my list for my vacation next week, so it works out. My roommate Rene has a copy, so I will borrow hers. I remember reading it back in my early 20s and wanting so much to visit New York afterwards. This time, that is what I will certainly do.
To be honest, the only contemporary fiction I tend to read (anything after 1965) is YA novels. Why traditional contemporary literary fiction doesn't appeal to me as much is not something I've thought that much about. Perhaps it's because contemporary poetry & classic literature takes up so much of my cerebral brain power that I don't have room for anything else except read-in-a-day YA novels? Love to read them nonetheless.
Konigsberg's "A View from Saturday" is also quite awesome. And today I read some of Raoul Dahl's (my favorite!!!) Matilda with the 3rd graders. I did a terrible fake British accent for the dialog, too. Just to mix things up. The students even said, "That was okay, I guess. Here's mine: "'ello guvinah!"" Too fricken funny.